VISCAP fashion you have a child VISCAP viscap women's spring and summer 2012 new series
Fan Bingbing: VISCAP Fashion, You Have Fan Children
VISCAP hits hard and join forces with the international top star Fan Bingbing to create the most glamorous texture and modern atmosphere of the phantoms! Mr. Yuan Bing, Artistic Director of VISCAP, and Fan Bingbing's dual "Ice" combination will surely bring an unstoppable modern wave to the fashion world! Look forward to "Double Ice" for us to deduce the beautiful and elegant VISCAP brand!
Fan Bingbing is beautiful, noble and at the same time, personality and publicity, romantic and sexy fashion artistic temperament and VISCAP brand personality, uninhibited, romantic and full of classic texture design style is extremely close. The "Fan Ye" as the VISCAP image spokesperson, its dedication to join will inevitably bring new brand height and market recognition for the development of VISCAP brand, let VISCAP's elegance and sweetness be more perfect!
Fan Bingbing has always been harsh on the aesthetic and critical look of the clothing. When speaking of the endorsement of VISCAP, she said, "VISCAP is full of spiritual design and not flashy. From the time I saw VISCAP's clothes, I liked her!"
At the press conference, Fan Bingbing also revealed that he has been deeply in love with clothing, and has always had ideas to participate in fashion design. Soon, the VISCAP fashion series that Fan Bingbing personally participated in the design will be unveiled.
VISCAP fashion, you have a child.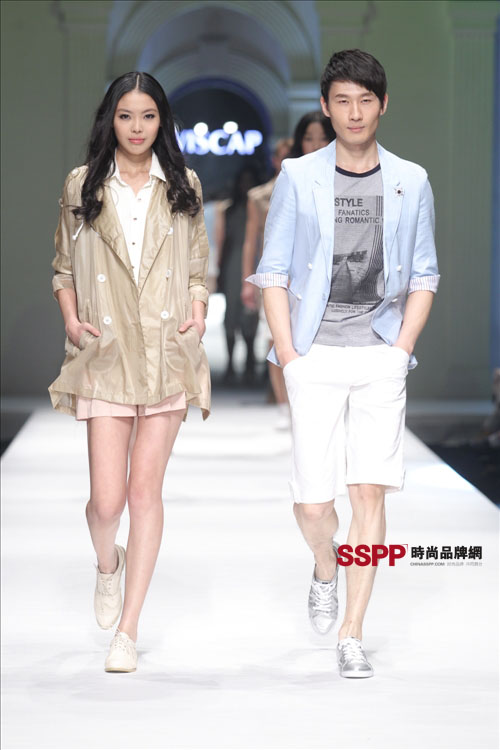 VISCAP fashion you have a child VISCAP viscap women's spring and summer 2012 new series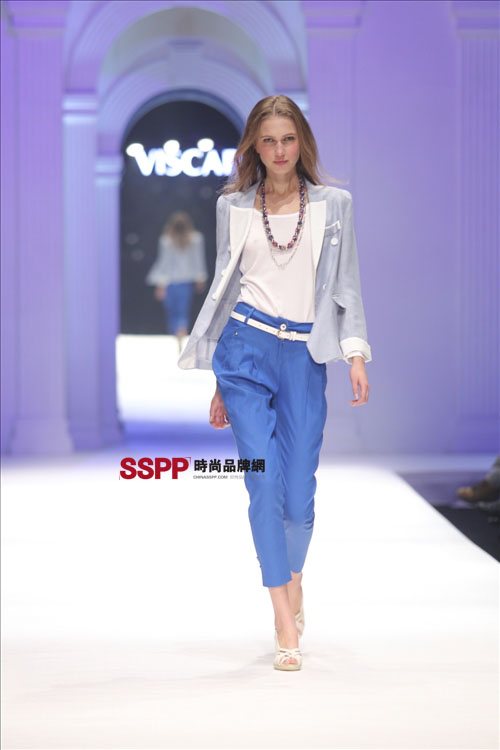 VISCAP fashion has you have a child viscap viscap women's spring and summer 2012 new series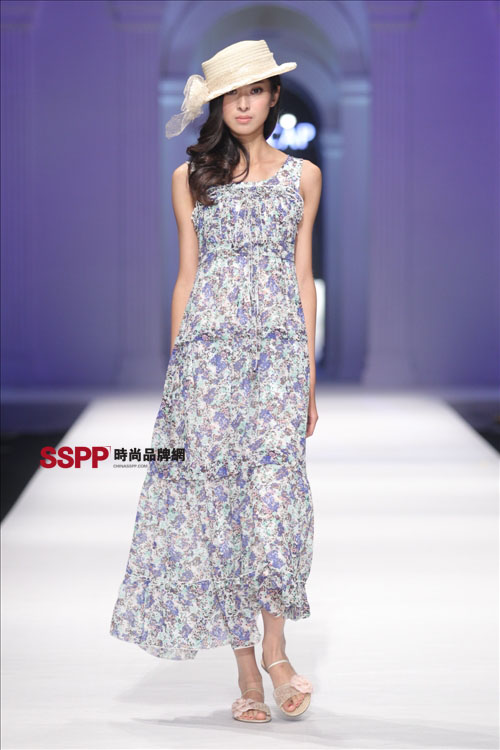 VISCAP fashion has you have a child viscap viscap women's spring and summer 2012 new series

VISCAP Art Soul
Mr. KORMAN, Artistic Director of the Brand - The Romantic Talents of China's Ten Best Designers
Mr. Korman, Artistic Director of VISCAP, lived for many years in a foreign land and loved traveling. He said that the travel gave him infinite design inspiration. After returning home, Mr. Korman released two series of VISCAP2012 spring and summer: Romantic Garden and Beachfront Carnival.
On the stage of the 2011 China International Fashion Week, Mr. Korman presented the perfect works of "Romantic Garden" and "Seaside Carnival" to everyone, accompanied by cheerful and melodious Latin style, floating on the blue sky and white clouds on the castle garden background. Elegant and handsome prostitutes spur out, beautiful women dressed in sweet floral dresses, handsome guys in pink sky blue casual suits with white beach shorts, all viewers seem to have been on the Mediterranean romantic journey.
It was this fresh and elegant appearance that stood out among many heavy taste shows. VISCAP·Yong Bing's Spring/Summer 2012 Fashion Press Conference was well received and appreciated by the public. In the end, Mr. Korman won the reputation of the Top Ten Chinese Designers in 2011.
VISCAP's brand philosophy is based on the soul of music and art. Yuan Bing interprets the wear of VISCAP by studying the three-dimensional cutting and contouring of each product, the splicing art, and playing pockets and details. A kind of life attitude and way of life, advocates an aesthetic and taste. Mr. Korman said wittyly that VISCAP is doing cool fashion and not doing alternative fashion.
When a reporter asked about his speech, Yuan Bing most talked about "responsibility."
Today, as the artistic director of the VISCAP brand, which has 400 stores in Greater China, and put on the aura of the top ten Chinese designers, Yuan Bing knows the important tasks on his shoulders. He said that under the dual impact of Europe and the United States and Japan and South Korea, Chinese contemporary fashion designers shoulder the mission of innovation and breakthrough.
VISCAP's official website:
VISCAP Women's Club Women's Affiliate Program: http://

Prev 1 2345 Next Full Story

product category: Endless Sling, using UHMWPE as raw material, its fiber strength is 3-4 times as high as polyester fiber, UV resistance, impact resistance, acid resistance, corrosion resistance, small volume, light weight, non-conductive, UHMWPE endless sling is an ideal substitute for wire rope sling. For mechanical processing, port loading and unloading, marine engineering, shipping, transportation, aerospace and other fields of lifting, traction, binding, fixation and other operations. Our company is China more dedicated UHMWPE endless sling R & D, production and wholesaler manufacturers, looking forward to cooperating with you!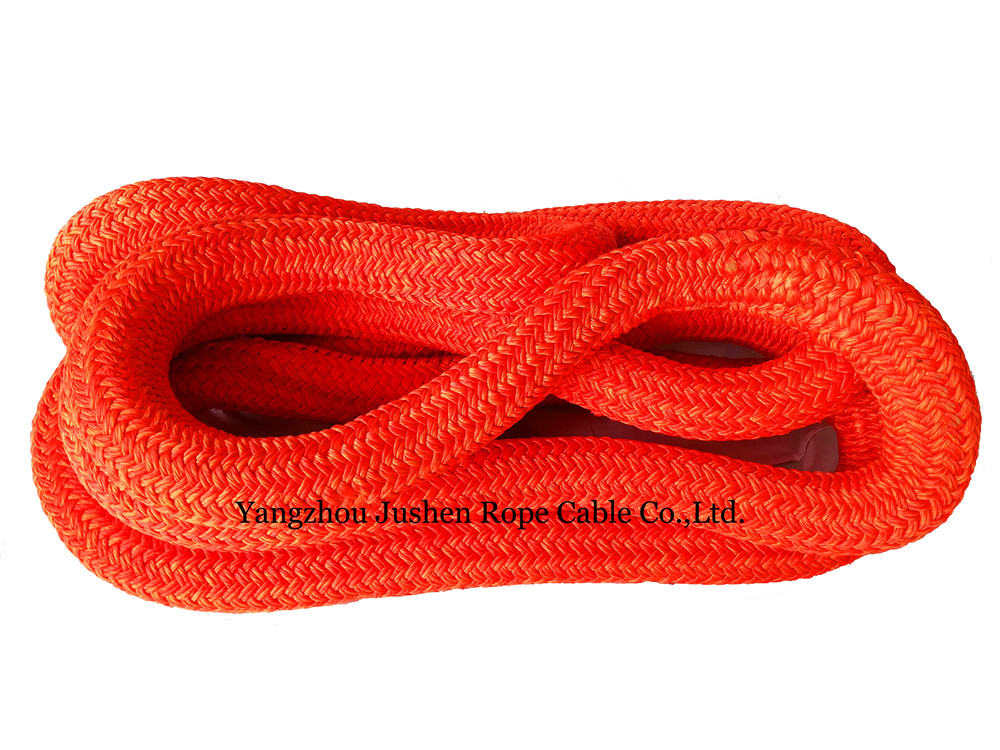 Endless Sling

Endless Sling,Endless Round Slings,Endless Nylon Slings,Polyester Endless Sling

Yangzhou Jushen Rope Cable Co., Ltd. , http://www.jushen-rope.com