Contrast color VS retro style analysis of summer 2012 fashion trends
Leading Words: In the summer of 2012, you want to wear stylish fashion, and you must accurately grasp the trend. This season high-purity color summer dress frequently appears in the T-stage, fashion magazines, star street shooting, with a retro style of color hit color become the hot trend of the season. Explosion models hit color clothing, not to be missed!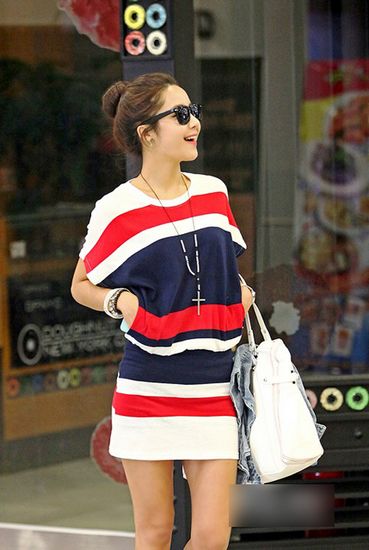 Bat-style short-sleeved hip dress, high purity red, blue and white three-color mosaic, hit the color effect is impressive. Widths of varying widths show a sleek, sleek dynamism. Upper body slightly loose, slightly fat MM can also wear. A strong sense of visual color can certainly dilute the shortcomings of the body fat. With the high denim shirt, mix and match the full range of children's gas field in Europe.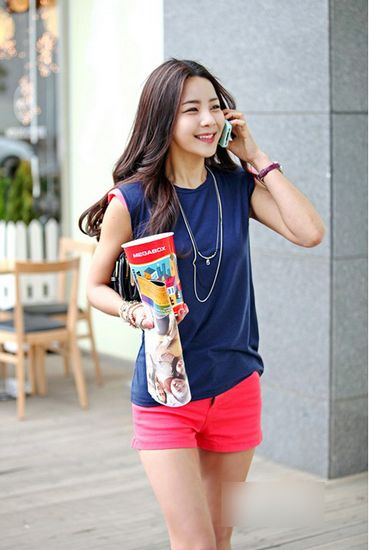 Simple and elegant solid color short-sleeved t-shirt. With rose red shorts, the hit color effect shines. The design of t-shirts and hot pants is very simple. It is unforgettable to use color magic.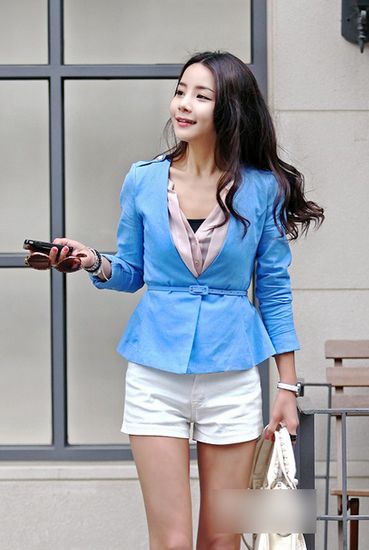 In the summer, air-conditioned rooms, subway stations, and the cool weather in the morning and evening will definitely be such a minimalist jacket. Uncomplicated design, simple presentation of fresh temperament. With a plain YY can brighten the overall color, and more vibrant oh.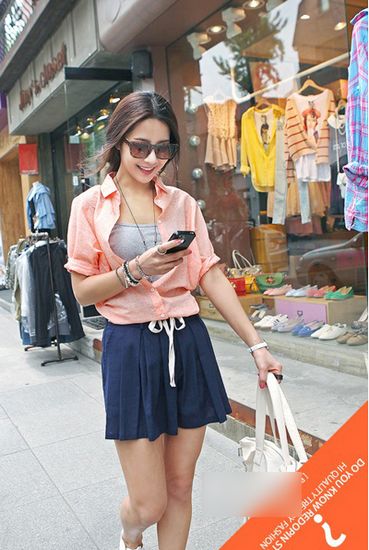 Light pink loose shirt, sweet pink color set off the skin color is also very good-looking, with dark blue skirts, lively and playful out of the street, the United States will return to a certain high rate. Loose version, with the street refreshing and generous.

Function pager_path_getFullURL(currentPage, pageSize) { var seoPagerView = "true"; if (seoPagerView == "true") { var searchPagerView = "false"; var noPagePre = "false"; var pageExt = "/"; var param = " ";var fullURL = ""; fullURL += "/article/4adb7252375538b6013758c60e7b0031/"; if (searchPagerView == "false") { if (!(currentPage == 1 && pageExt == "/")) { if (noPagePre == "false") { fullURL += "p"; } fullURL += currentPage+pageExt; } }else{ var paramSign = (fullURL.indexOf("?") == -1) ? "?" : "& ";fullURL += paramSign+"page="+currentPage+param; } return fullURL; }else{//Common page path var param = ""; var path = "/article/4adb7252375538b6013758c60e7b0031/"; var paramSign = ""; If (param != null && param != "") { paramSign = (path.indexOf("?") == -1) ? "?" : "&" path += paramSign; path += param.replace( "&",""); } if (currentPage != 1) { paramSign = (path.indexOf("?") == -1) ? "?" : "&"; path += paramSign; path += "page="+currentPage; } if (pageSize) { paramSign = (path.indexOf("?") == -1) ? "?" : "&"; path += paramSign; path +="pageSize="+pageSize; } return path; } }

Previous 1 2 Next

The yarn dyed blended fabrics provided by us are processed under the strict inspection of expert supervisors using best quality yarns. Apart from this they are procured from our trusted suppliers. The yarn dyed blended fabrics are highly demanded in garment and textile industry. Further our clients can avail them from us in different colors and designs as per their requirements. They are also tested by our quality assurance team against any manufacturing defect.

Yarn Dyed Blended Fabric,Yarn Dyed Cotton Mix Fabric,Printed Cotton Blend Fabrics,Multi Color Cotton Blend Fabric

SHANDONG XINGTENG INTERNATIONAL TRADE CO., LTD. , https://www.woolfabric.be